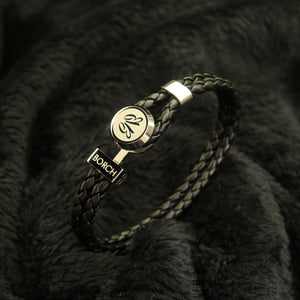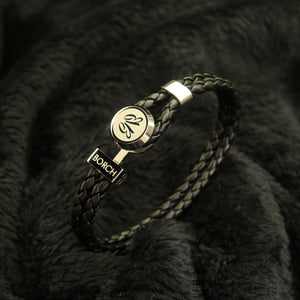 Nappa Leather
Using the highest grade of leather. BORCH & CO. Nappa leather is the softest and most comfortable material for wrist.
Hypoallergenic metal
316L stainless steel with carefully-mirror-polished and 18k gold plated
The "Nappa butterfly" bracelet design draws inspiration from the distinguished style of a tuxedo, exuding a bold, manly, and classy aura. With a buckle that resembles a refined cufflink, it not only represents timeless masculinity but also offers practicality and ease of wear.
What sets the Effortless Urban Sophistication bracelet apart is its carefully designed buckle. Inspired by the simplicity and convenience of a cufflink, it offers effortless wearability. The hook or buckle mechanism allows for easy putting on and taking off, ensuring that the urban man can effortlessly incorporate this piece into his daily style.
By combining timeless style and practicality, the Effortless Urban Sophistication bracelet becomes an indispensable accessory for the modern man. It embodies the concept that sophistication should not be sacrificed for convenience, and effortless style should be within reach.
Another level of craftmanship