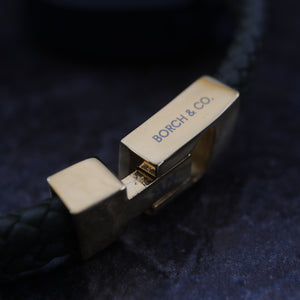 Quality guaranteed
Using the highest grade of leather. BORCH & CO. Nappa leather is the softest and most comfortable material for wrist.
Hypoallergenic metal
The magshape is crafted from high-quality materials that are perfect for those with sensitive skin. The sleek, polished design is accentuated by the gold plating, which adds a touch of luxury.