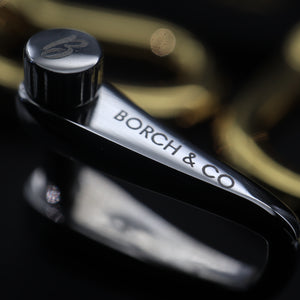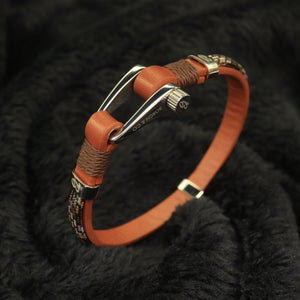 Quality guaranted
Using the highest grade of leather, BORCH & CO. top-full-grain leather is the softest and most comfortable material for the wrist. Also, featuring high quality waterproof nylon woven cord.
Hypoallergenic metal
316L stainless steel with carefully-mirror-polished and 18k gold plated
In the picturesque city of Sydney, where the waves danced harmoniously with the golden sands, there existed a vibrant blend of nautical charm and modern sophistication. Inspired by the breath-taking coastal landscapes, the designers envisioned a bracelet that encapsulated the essence of this coastal paradise.
"Nautical Prime" was born from the fusion of nautical influences and contemporary style. It drew inspiration from the rhythmic ebb and flow of the ocean, the majestic sails of Sydney's iconic yachts, and the bold spirit of adventure that echoed through the city's maritime history.
The Nautical Prime bracelet celebrates the fusion of nautical charm and modern style, inspired by the coastal beauty of Sydney, Australia. It encourages wearers to embrace their own unique journey, to navigate through life's challenges with grace and resilience, and to find harmony between tradition and innovation. Let the coastal symphony guide you as you sail towards your dreams, exploring the depths of your passions with a spirit of adventure and a touch of contemporary elegance.